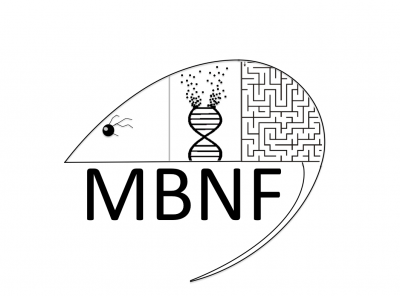 The Murine Behavioral Neurogenetics Facility (MBNF) was established in July 2015, through a generous award from UConn's Provost Office (see Academic Plan Tier Program, academicvision.uconn.edu), and matching funds provided by CLAS. In June 2018, the MBNF became a subsidiary facility under the governance of the Institute for Brain and Cognitive Sciences , although day-to-day operations continue to be managed by the Director, R. H. Fitch (Psychological Sciences).
The mission of the MBNF is to use behavioral assessments to screen genetically modified or otherwise manipulated mice; to aid in development of mouse models of human cognitive function and/or clinical disorders (this may include new task development); and to promote inter-disciplinary projects on and across campuses.
The MBNF is designed to serve both forward and reverse gene-behavior projects, as well as other murine models with potential clinical relevance. Projects may involve identification of gene(s) suspected to play a role in a behavioral disorder (e.g., alcoholism, depression), neurologic disorder (e.g., Alzheimer's, Parkinsons), or developmental disorder (e.g., autism), and associated creation of a mouse preparation for evaluating gene function (this may be coordinated through referral to the GTTF). The MBNF will provide phenotyping  to assess the impact of manipulating the gene of interest in the behavioral domain. Alternately, a PI may already have a mutant model generated for molecular/cellular research. The MBNF can aid in expanding the phenotype into the behavioral domain.
For an abbreviated Facilities description to use in new grant proposals, see Funding, Grants and Fee Structure.
Please see Contact Us  to discuss/initiate a proposed project evaluation and plan.